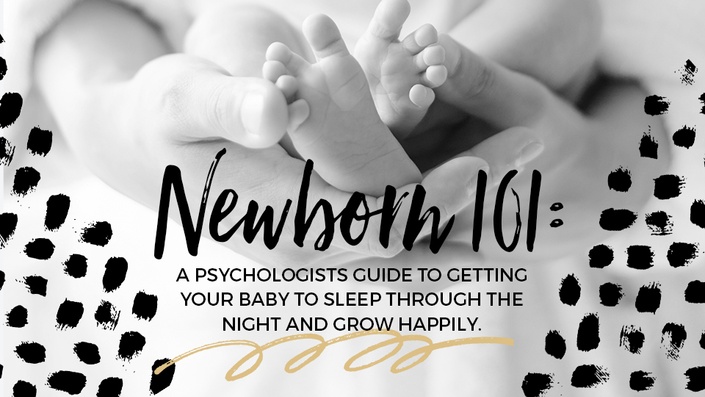 Newborn 101
A Psychologist's Guide to Getting Your Baby to Sleep Through the Night & Grow Happily
Enroll in Course
Become an excellent parent to your newborn
Learn to satisfy your baby's emotional, intellectual and social needs.
Give your child a sturdy foundation of health + wellbeing... for the rest of their life.
Never leave the comfort of your home
It's no secret that early childhood is the most critical and most vulnerable time of every child's development.
In the first three years of your child's life, your parenting style and provision of nurturing care will lay the foundation for your child's intellectual, emotional, and moral growth

That is some serious pressure for new and expecting parents
What if I told you that I could relieve this pressure while giving you the tools to confidently meet your child's needs?
Does any of this describe you?
Feeling the weight of your new role. Many expecting + new parents know that the first three years are imperative. They sense that despite their own handicaps, scars, confusion, or preoccupations - love must be given, joy must be shared, and security must be conveyed.
Drowning in information, but starved for direction. How is it that so many parents today feel over-educated, over-informed, and completely under-prepared. There are so many books and blogs, our hospitals offer important parenting classes - and yet our practical understanding of our child's emotional and social needs is at an all time low.
Tired of coordinating busy schedules so that you and your partner can finally take a parenting course together. Getting you and your partner together at the same time and on the same page can feel impossible in the busy months before baby. Why can't you learn well, at your own pace, during times that fit your needs?
Can't find reliable resources. Parenting is the role of a lifetime! Then why are you being thrown on the mainstage with no script, no rehearsal, and no direction?
Sound familiar? Awesome. You're exactly where you need to be!
If you are expecting a baby soon or have a baby less than one year old in your home? Then you need to know about this course...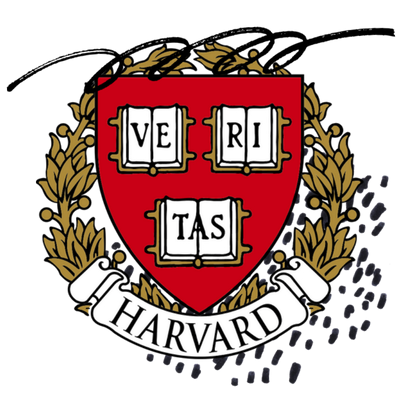 Time for a heavy-Harvard truth-bomb:
"Healthy development depends on the quality and reliability of a young child's relationships with the important people in his or her life, both within and outside the family. Even the development of a child's brain architecture depends on the establishment of these relationships."
- Harvard's Center for the Developing Child
You matter. Your relationship, competencies, and skills matter. But guess what?
Parenting competencies can be taught.
You can learn.
Your newborn's health + wellbeing can be secured.
Take a minute to imagine a postpartum year where you:
Quickly and easily get your baby sleeping through the night. Understanding the foundations of infant sleep and knowing the actions you can implement or avoid will help you build awesome sleep habits right from the beginning. Who wants their baby to sleep like a baby, when you could help them sleep like an exhausted teenager?

Cut through all the unwanted advice and listen to your instincts with confidence. There is a lot of conflicting and confusing information out there. What if you could receive advice without worry or judgment, knowing that your instincts have already been honed by the best in parenting.
Have a strong, fulfilling, and secure bond with your baby. You will have briefly explored your own history of attachment and prepared your heart to open and grow around this new baby with ease. Plus, you'll know the best techniques in loving well and playing well so that your attachment develops quickly and deeply.
Know many different ways to successfully soothe your baby when they are upset + crying. Sometimes crying, colic, and inconsolability can go on for hours. But parents with knowledge about soothing techniques and appropriate sleep habits can avert these long, helpless hours.
Receive consistent + effective help from an empowered partner. Not every new parent has the luxury of a partner. But if your child's other parent is planning on being involved, you can empower them with knowledge and learn relationship strategies so that they are involved, supportive, and confident.
A year like this is totally, EASILY possible.
That is why I created my brand new course:
Newborn 101: A Psychologist's Guide to Getting Your Baby to Sleep Through the Night & Grow Happily
This course bridges the gap created by standard pregnancy classes by giving caregivers the understanding and practical skills they need to effectively meet their child's emotional, relational, and intellectual needs.
The course provides all the content, worksheets, and checklists you might want from a thorough pregnancy class, while also providing parents with a well-rounded understanding of the core pillars of child development.

My Newborn 101 course is your family's secret weapon.
Simply put, my course revolutionizes the way pregnancy and parenthood is taught in hospitals by:
>> Focusing on the emotional, intellectual and social needs of infants, rather than only the physical.
>> Increasing availability and attendance by offering these lessons in an easy-to-access, go-at-your-own-pace format.
---
As a licensed clinical psychologist and mother of two myself, I can testify how crucial social and emotional needs are to healthy child development. Research tells us that if you focus on meeting these needs in addition to meeting their physical needs, you can:
>> Prepare your baby for academic and work success
>> Ensure they are compassionate and empathetic
>> See them develop effective social skills for a fulfilling future
Just 5 years ago, I was in your shoes, expecting my first child
I experienced a sense of overwhelm. There was information EVERYwhere about becoming a parent -- I bought all the books, read all the blogs, scanned all the parenting forums, and consulted with an innumerable number of family and friends.

But no matter how much I read or how much advice I was given, the overwhelm lingered...and I had doctoral level training in child development!
And one question seemed to surface after every new discovery:
"How can I know for sure that this is the right thing to do for my baby?"
How does it happen that so many parents today feel over-educated, yet underprepared? How are we drowning in information, but starved for direction?

According to Harvard, the answer is simple: Relationships are central. >> Yet many of our nation's policies and the parenting classes fail to consider the importance of adult-child relationships for child well-being. NONE of our pregnancy classes address connection, intimacy, attachment, or our baby's social-emotional needs!
The classes I took during pregnancy taught me everything about diapering, feeding, and sleep but nothing about play, connection, perseverance, or the baby's emotional needs.

Most parenting classes provide helpful tips on diapering, swaddling, feeding, and holding a baby, and yet fail to prepare parents for their fundamental role as THE relational partner that will shape their child's future.

No WONDER our new families are feeling catapulted into parenthood saddled in confusion, fear, and a whole lot of uncertainty!

So I decided to do something about it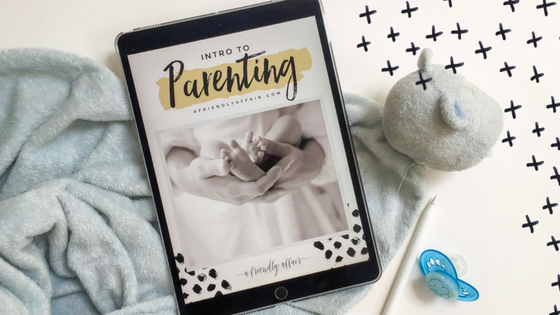 By the end of this course, you will:
---

• Feel more confident in your ability to play well, love well, and grow with your baby

• Know the milestones, trajectory, and changing needs of a developmentally "typical" child

• Own the critical competencies necessary to lay a strong foundation for healthy intellectual, social, and emotional development

• Understand your baby's psychological and relational needs

• Identify your child's unique temperament and make effective adjustments

• Skillfully soothe and calm your crying baby

• Encourage good sleep habits from birth

• Have strategic and organized plans in place for seeking help, understanding your needs, and dealing with unexpected complications
---
"Expecting parents who take the AFA Newborn 101 course will feel more confident in their ability to meet their child's needs and interpret their baby's communications. They will have a strong set of skills to increase positive interactions, to better their infant's sleep, and improve parental mental health. The Intro to Parenting course not only teaches expecting parents about typical child development, but provides practical skills that compliment your child's growth and build relationship at every stage."
---
Wondering if Newborn 101: A Psychologist's Guide to Getting Your Baby to Sleep Through the Night & Grow Happily is the answer to YOUR parenting questions?
---
See if any of the following scenarios describe you or someone you love:
---
- You are expecting your first child, or recently welcomed a child into your life, or have a child less than one year old
- You feel like you are underprepared for the HUGE task of being an awesome parent… (don't worry - you're not alone!)
- You have been told every trick and basic care sequence about tending to the physical needs of your child, and yet you still feel insecure/unprepared to meet their emotional needs
- You haven't taken a single parenting class or opened a book and you need the best place to start. You want to get grounded and prepared without all the stress
- You're SO excited to become a parent, and want to make sure you have every checklist, resource, and video that you need. Woot!
- You're downright terrified that you're going to "mess this kid up" (again - you're not alone!)
- You are overloaded with books, video programs, blogs, articles, and equipment and want THE definitive resource that will streamline your learning and give you what you truly need to know in order to grow into a well-equipped, loving, and attuned parent
I've designed this course to meet you exactly where you are as an expecting parent, and help you learn in whatever style suits you best.
---

---
Unit 1: Foundations
Whether you're a first time parent or expecting your second, third or fourth child, we'll start with Foundations to "go back to basics" of healthy child development, with a focus on brain building & social-emotional competency.

Unit 2: Temperament

In Unit 2, we'll dive deep into your expectations as a parent, with a focus on temperament: the all-important intel that helps us see understand how our baby experiences the world. There are 5 unique temperament traits, and we'll explore them in this unit, as well as how to identify and effectively respond to your baby's temperament and reactions.

Unit 3: Development

In Unit 3, we'll focus on child development and explore developmental hallmarks within important ages and stages of your baby's growth, including 0-3 months, 3-6 months, 6-9 months, and 9-12 months.

Unit 4: Practical Parenting

In Unit 4, we'll take a step into the land that so many of today's parenting resources focus on: the physical, practical acts of caring for your baby. We'll cover sleep, play, and soothing, all while keeping focus on the fundamental needs satisfied by each of these actions.

Unit 5: When the Bough Breaks

Raising a child is a beautiful experience, but it certainly isn't always easy or fun. In Unit 5, we'll explore the imperative role that self-care plays in parenting, as well as other hardships of parenting, including postpartum depression, infant illness and more.
And because I couldn't just stop there, I've also included some one-of-a-kind BONUSES you'll also receive when you purchase
Newborn 101: A Psychologist's Guide to Getting Your Baby to
Sleep Through the Night & Grow Happily
---
The Ultimate Pregnancy Checklist PDF: If one of your pregnancy goals is to crack your heart wide open, become radically hospitable, and empowered with skills - all in the context of a safe and welcoming environment - then this is your Ultimate Pregnancy Checklist. Learn how to ready your heart, your mind, and your home for baby with this guide.
Registry Checklist PDF: It's no denying that registering for gifts is just one of the many exciting moments you get to experience when preparing for baby. Cover all the bases with this in-depth Registry Checklist.
Hospital Bag Checklist PDF: Ready for the big day? Make sure that you have everything you will need as you and your partner head to the birthing center or hospital with this checklist.

Lactation Cookie Recipe: A recipe I have perfected – to the best of my ability and taste buds – that helps facilitate lactation for new moms. These cookies are good for you, good for your baby, and can help you maintain all the calorie-burning benefits breastfeeding has to offer.
Diapering 101 PDF: In this 101 guide, I share "pro tips" for cloth diapering that every new mom or caregiver can benefit from.
Feeding 101 PDF: Breastfeeding is certainly a hot topic in the parenting world with several differing viewpoints. This guide will address 4 common myths about breastfeeding and what you should know instead.
Fathering 101 PDF: If there isn't a "father" in your parenting dyad, it is okay - this overview is still for you! Everything here is meant to promote connection and support with the secondary caregiver, no matter their gender.
Access to my Private Facebook Parenting Support Group: When you purchase Newborn 101: A Psychologist's Guide to Getting Your Baby to Sleep Through the Night & Grow Happily, you're not just enrolling in a course - you're joining a community of other parents, expecting parents and caregivers who are experiencing the very same questions, concerns and struggles that you are. In this group, I'll share more valuable resources, and provide opportunities for you to share and get questions answered - either by your peers or through live Q&As with me
FREE Coupon Codes: Some of the top retailers in baby care and readiness like Cat & Dogma, Amara Organic Baby Food, and more, have all generously offered unique discount codes for Newborn 101 students! With these coupon codes, you can save literally hundreds of dollars on the things you need to buy to prepare your home for baby. And the best part is that... this list of coupons is growing ALL the time!


So, let's recap!
When you enroll in Newborn 101, you get:
---
Access to 5 Units and

40 robust child development lessons

, delivered in video and written format

24 original worksheets

and printables, all assembled for your convenience in a digital, 70 page workbook


7 BONUS PDFs

to help you cover all the bases of parenting knowledge

Access to my

Private Facebook Parenting Support Group



$300+ value

in exclusive student-only coupon codes from top retailers

Lifetime access to the course and

ALL

of its materials

---
For all of this content, which comes out to about 40-50 hours of learning material, I could easily charge about $1,000 for this course. In my role as psychologist, 40 hours of work typically costs about $6,400!
But that's not my goal.

My goal isn't to charge you an arm and a leg for "just another parenting course."

My goal is to deliver THE breakthrough parenting course that will help you gain confidence and a complete skill set for understanding the physical, emotional, intellectual and social needs of your baby - to as many parents as possible.

So for that reason, you can enroll in Newborn 101: A Psychologist's Guide to Getting Your Baby to Sleep Through the Night & Grow Happily today for just 1 payment of $197.
That's it - just $197!
(Or 2 payments of $99, if that works better for you)
---
I probably won't be able to offer this price forever. In fact, I'll be forced to raise it to 1 Payment of $297 when I roll out this course to the general public in a few weeks.

But for now, I want to make it as easy as possible for you to SAY YES to attuned parenting today.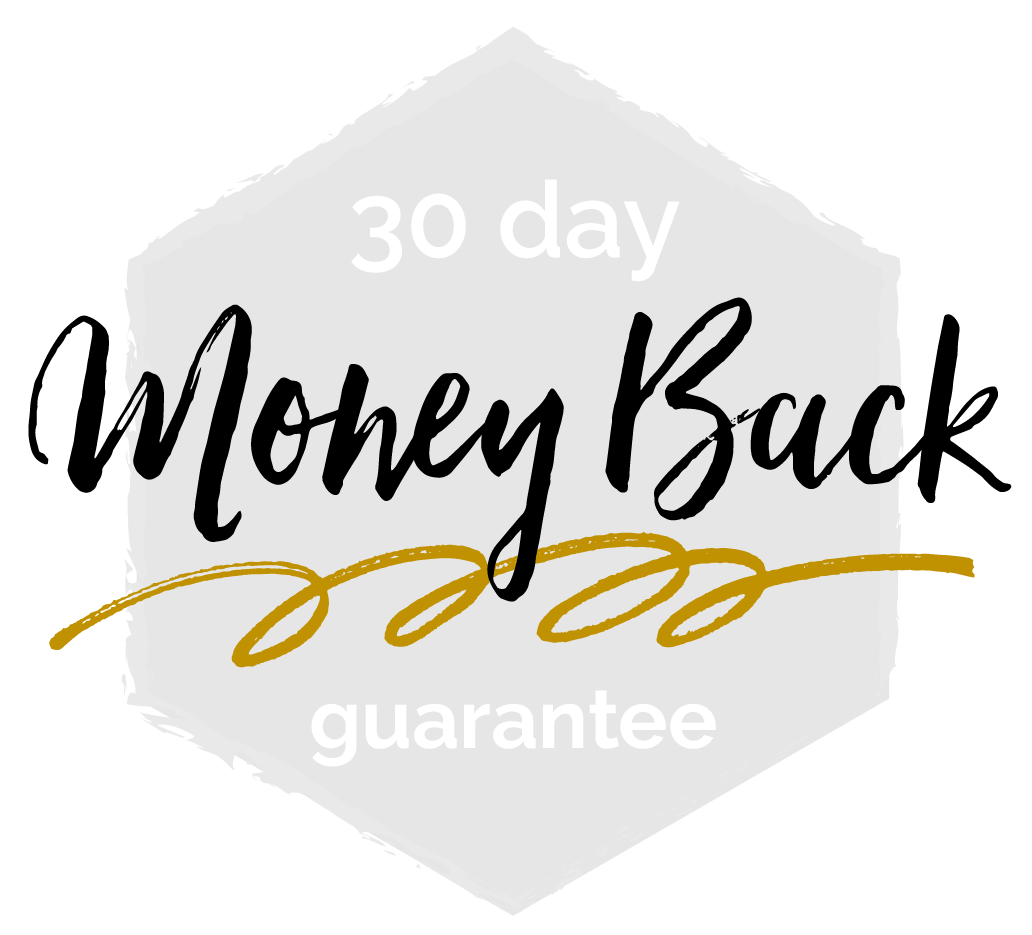 ---
And maybe the best part about this course is that you have nothing to lose by trying it. Literally! I wholeheartedly believe that if you don't find this course as influential and valuable as I say it is, you shouldn't have to pay for it.
That's why I offer my 30-Day Unconditional Satisfaction Guarantee.

If you don't absolutely love the course, you can return it for a full refund within 30 days of purchase. I promise.

Unlike most courses that only offer 14 day guarantee (or worse, no guarantee at all), I want to give you time to try my teachings, and see them take shape in your life and preparedness for baby.

This course will empower you with confidence, reduce how sensitive you are to the opinions and judgement of others, and most importantly give you the tools you need to build a robust and sturdy foundation for your child's whole future.
And here is the thing about confidence: research tells me that increasing your confidence will increase your mood, your well being, and the amount of joy you receive from your children.

Who doesn't want a little more confidence, a little more joy?

Who doesn't want to tap into the deeply gratifying experience of responsive, effective interactions with their baby?

Will the courses your hospital or pediatrician offers give you confidence? I hope! I want you to confidently change diapers, breastfeed, and burp your baby, because, yes, that stuff matters.

But this is the first course of its kind that empowers parents with the knowledge they need to confidently meet their baby's intellectual, social, and emotional needs.

Your child's physical needs are important and should never be neglected, but if you successfully feed, change, and burp a socially insecure adult that can't empathize, engage in gratifying employment, or have compassion… then what really have you accomplished?

---
I look forward to hearing about your success with the course - and I'll see you on the inside!